I was searching Ebay a while back and stumbled across this auction:
http://www.ebay.it/itm/CUCCIOLANDIA-KENNER-IL-PARCO-DI-CUCCIOLANDIA-FONDO-DI-MAGAZZINO-/121478714938?pt=IT_Action_figure&hash=item1c48b2163a
I couldn't believe it was actually that. Using Google translate I found out it was old stock that had never been opened. I immediately showed it to my Husband (who has to hear all about my toy collections) and told him how rare it is. He told me he would buy it as my Birthday/Christmas gift.
Well today it arrived and being the impatient person I am was allowed to open it. I was half expecting it to be purple because there is just no way I found the right thing. But it is pink and it is beautiful. I remember seeing Waylahs when she posted and really wanting it but didn't think I would ever own it.
Here it is already pulled from the box but no stickers. I think I will make duplicates of them at some point so I don't have to pull them off the page.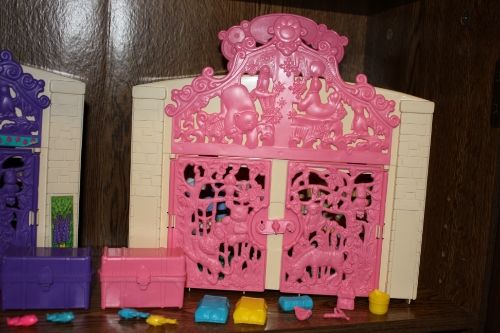 And another with my childhood zoo.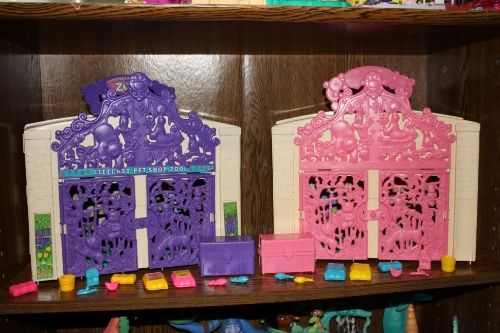 What a great gift. I always loved that set but the pink one is definitely my favorite!!!